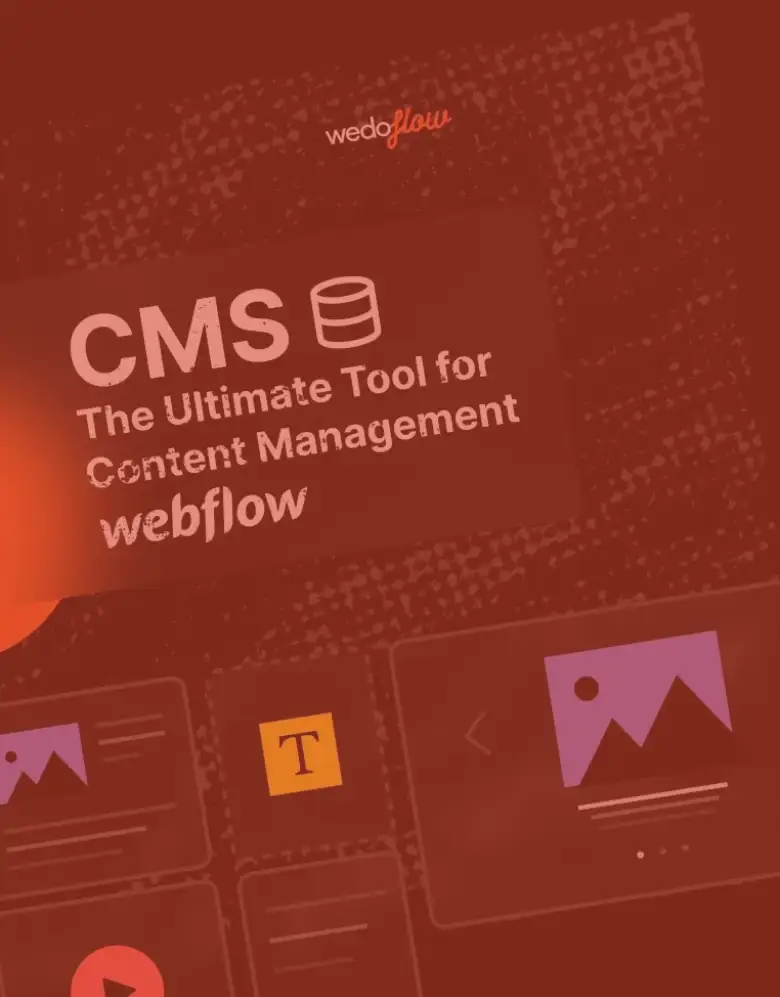 A Powerful Website Building Tool
Buckle up because we're about to dive into the world of Webflow – a website building tool that will make your web design dreams come true. Whether you're a seasoned developer or a total newbie, Webflow offers a powerful platform to create stunning websites without breaking a sweat. In today's digital age, having a visually stunning and functional website is essential for businesses and individuals alike. Webflow has emerged as a leading website building tool that empowers users to create professional websites without the need for coding.
Webflow gives you the flexibility of custom code without actually having to write a single line. Plus, with Webflow, you don't need to worry about hosting or CMS integration. It takes care of all the technical stuff, allowing you to focus on the creative side of building your website.
One of the main features that sets Webflow apart is its visual editor. You can actually see your design come to life as you work on it – no more guessing how things will look once you hit publish. From selecting and manipulating elements to arranging them on the canvas, you have all the power at your fingertips. It's like having your own personal magic mirror, but for websites.
With Webflow's animation features, you can bring your website to life. From subtle fade-ins to eye-catching transitions, you can add animations to elements on your web pages. By incorporating animations, you can create a more visually appealing and memorable experience for your visitors. Plus, it's just plain fun to watch things move!
Webflow's Content Management System (CMS) allows you to create dynamic, database-driven websites. You can easily add and manage content, create templates, and build collections of items like blog posts or products. With the power of CMS, you can create websites that are scalable and easy to update.
Layouts and grids are the backbone of every well-designed website. With Webflow, you can easily create and customize layouts to give your site structure and balance. Play around with different column widths, spacing, and alignments to find the perfect harmony for your content.
In today's mobile-centric world, it's crucial to ensure that your website looks great on all devices. With Webflow's responsive design tools, you can easily create a website that adapts to different screen sizes. No more worrying about your content being cut off or buttons being too small to tap. Webflow makes it a breeze to design a website that looks fantastic on desktops, tablets, and smartphones.
Setting Up Your Website with Webflow
We will help you to create your Webflow website, choose a plan and set up your website settings. This includes setting up your webflow pages, animations and interactive content creation, themes, and custom domain. We will showcase your brand's personality.
Customizing a Theme
Webflow offers a wide range of professionally designed themes to choose from. Whether you're into minimalist vibes or bold and colorful designs, there's something for everyone. Once you've selected a theme, we can customize it to match your brand's style and personality.
Optimizing Your Website for SEO
Want your website to be as popular as a viral cat video? Then you'll need to optimize your website for search engines. We can fine-tune your product descriptions, meta tags, and URLs to maximize your store's visibility. Say goodbye to being lost in the vast internet abyss and hello to higher rankings and more traffic.
Integrations and Apps for Enhancing Your Webflow Website
Need to add some extra oomph to your website? Look no further than the Webflow Apps, a treasure trove of useful apps and integrations. From advanced analytics tools to email marketing automation and management systems, we can find the perfect apps to enhance your website's capabilities. With thousands of options, the possibilities are endless, so work with us, and let your store shine.
Avail real benefits of our experience in Webflow designing and Webflow with the highest quality throughputs. Extend your website by using Webflow apps that are either free or available at affordable prices.
We understand the challenges faced in mobile-friendly website development and have the required skills and know-how to overcome them in an effective manner. We ensure that you get a website which is compatible with every internet enabled device.
Creating impressive websites or churning Webflow code intensively is not always a costly affair. We always remain competitive in the market so anyone can approach us and leverage our offerings extensively.
Our Webflow developers have the capability to develop high-quality and full-scale Webflow websites that render established industry standards and latest trends.
Webflow is a powerful website building tool that offers a user-friendly interface and a wide range of features to create stunning and functional websites. With its drag-and-drop editor, customizable templates, interactive elements, and optimization capabilities, Webflow empowers users to bring their vision to life without the need for coding. Whether you're a business owner, freelancer, or aspiring web designer, Webflow provides the tools and resources needed to create a professional online presence.
So, start exploring Webflow today and unlock the potential to build beautiful websites that captivate and engage your audience.