StartUpIndia Recognised Company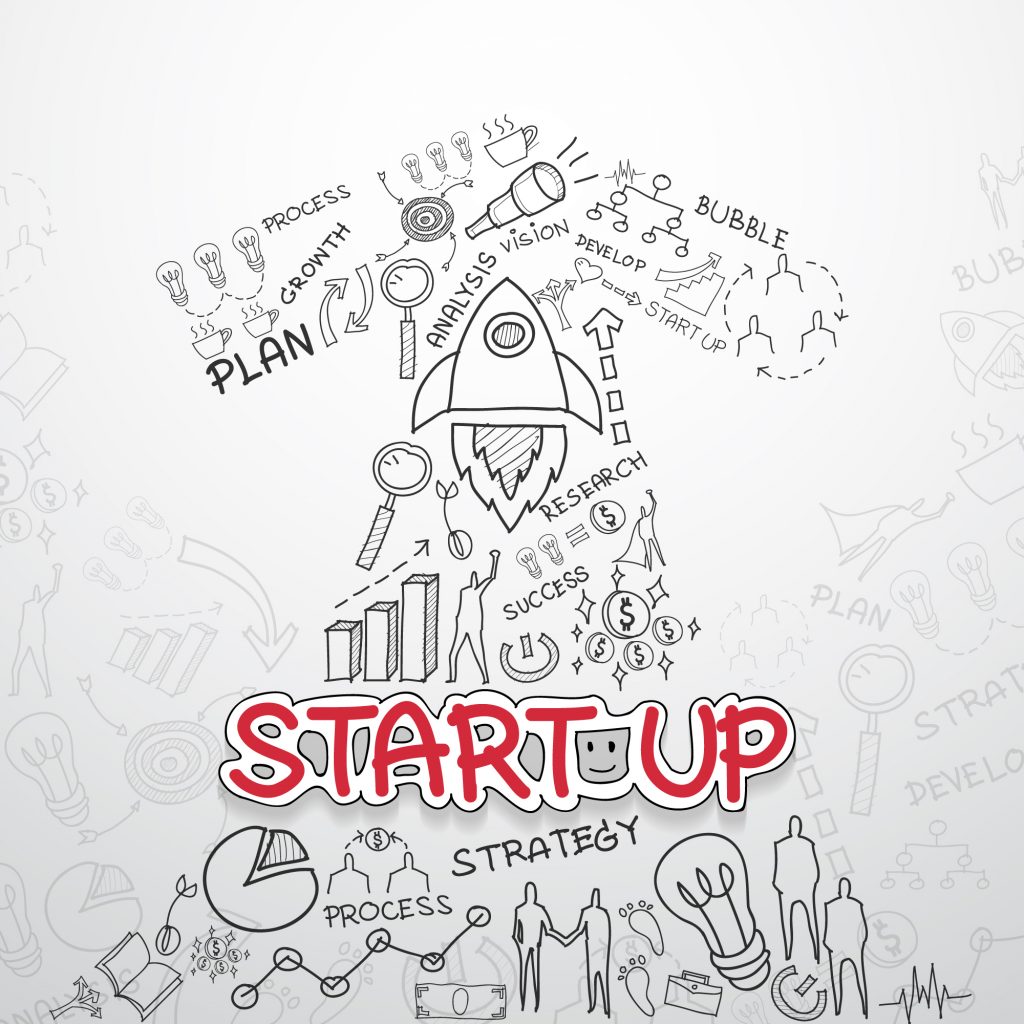 Vistaar Digital is proud to be recognized by Startup India as a leading digital solutions provider. We are delighted to announce our official recognition as a Startup India-recognized company, further reinforcing our commitment to innovation, growth, and excellence in the digital space.
At Vistaar Digital, we specialize in delivering cutting-edge digital solutions to empower businesses and drive their success in the online world. Our recognition by Startup India serves as a testament to our dedication and expertise in providing exceptional services to our clients.
As a Startup India-recognized company, we adhere to the highest standards of professionalism, transparency, and integrity. Our team of skilled professionals works tirelessly to deliver tailored digital solutions that cater to the unique needs of each client. We combine creativity, technical expertise, and industry insights to develop strategies that help businesses thrive in today's dynamic digital landscape.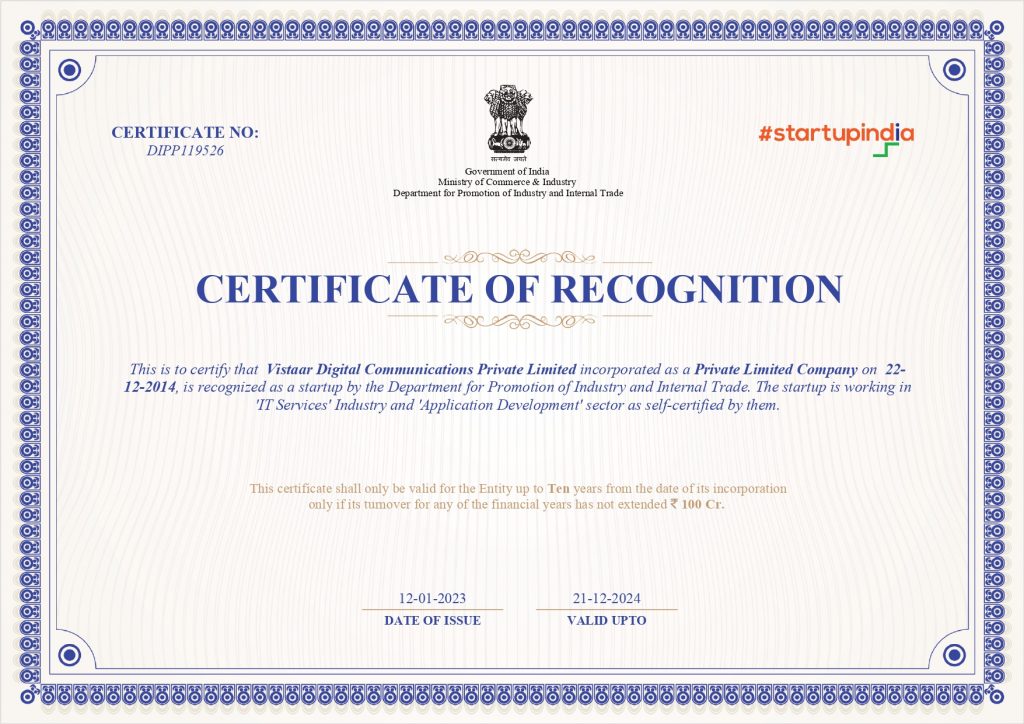 _

Our comprehensive range of services includes:
Web Development: We design and develop visually appealing, user-friendly, and responsive websites that enhance your brand's online presence and drive engagement.
Mobile App Development: We create custom mobile applications for iOS and Android platforms, enabling businesses to reach their target audience effectively.
Digital Marketing: Our digital marketing strategies encompass search engine optimization (SEO), social media marketing (SMM), pay-per-click advertising (PPC), and content marketing, ensuring maximum visibility and growth for your business.
E-commerce Solutions: We build robust and scalable e-commerce platforms that enable businesses to sell their products and services online, providing a seamless shopping experience to customers.
UI/UX Design: Our expert designers create intuitive and visually appealing user interfaces that enhance user experience and drive conversions.
Our partnership with Startup India
We are grateful for the recognition by Startup India, and it motivates us to continue pushing the boundaries of innovation and delivering exceptional digital solutions to our clients. Our partnership with Startup India enables us to access valuable resources, networks, and opportunities that further fuel our growth and enable us to make a meaningful impact in the digital realm.
We extend our heartfelt thanks to our clients, partners, and team members for their unwavering support and trust. It is their belief in our capabilities that has enabled us to achieve this milestone.
If you are looking for digital solutions that propel your business forward, look no further than Vistaar Digital. Contact us today to discuss your requirements and embark on a digital transformation journey that drives success.