AI & ML Development Partner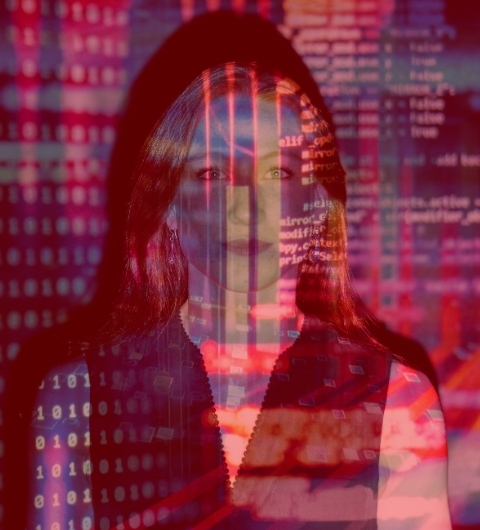 Transform your digital landscape with AI
Accelerate your digital transformation with Vistaar's AI & ML development services like media workflow automation, computer vision systems, video processing tools, and more. Our AI & ML team builds world-class AI solutions for startups, agencies, & enterprises catering to varied industry verticals such as Healthcare, Adtech, or eCommerce.
_

Bring AI to life with Vistaar
Machine Learning
Being among AI software development companies, our Machine Learning expert team helps in creating solutions using machine learning algorithms that assist you in making critical business decisions.
Chatbot Development
Chatbot Development In our chatbot development services, we build interactive chatbots that offer customer support through human-like conversations with your customers, saving time and operational costs.
AI Consulting
As experienced integrators, our dedicated development team helps customers upgrade an existing system or enrich the functionality of a cross-platform interface application.
Deep Learning
Our experts engaged in Deep Learning to dig deeper into intricate data and we leverage immense opportunities for your business and deliver utmost solutions.
AI / ML Experts
Build robust AI/ML development solutions with our dedicated AI/ML teams. We have built custom AI/ML solutions for businesses from various domains and verticals.
Process Automation
Robotic Process Automation We use process automation and create solutions that help reduce overall staff effort, minimize the risk of human error, and make daily processes more productive.
Client

seasonal roots

Date

November 2, 2020

Website

●

Ecommerce

●

Web development
Vistaar is Your Trusted AI / ML Partner
Vistaar undertakes challenging artificial intelligence projects with latest technologies focusing on emerging trends in artificial intelligence for your business needs.
Remember, your success is our priority. Let's embark on this AL & ML journey together!